Nucynta (Tapentadol) is a much more potent and safer choice of analgesic over Oxycodone, with a faster onset of action and lower risk of abuse. Its unique dual mechanism of action makes it more effective in treating acute and chronic body pain. In comparison, Oxycodone is a better therapeutic option for people looking for affordable opioid pain medicine.
Are you wondering which of Nucynta vs Oxydone is a better choice of opioid pain medication? If so, we have all the answers you are looking for.
When suffering from extreme chronic pain, physicians often prescribe opioid pain medications such as Nucynta and Oxycodone for faster and more effective pain relief. However, which of these two popular analgesic choices is the right one for you?
In this Nucynta and Oxycodone comparative blog, we explore a few factors that one should consider while choosing between them, such as the uses, benefits, and health risks, along with their similarities and differences.
Nucynta And Oxycodone- An Overview Of Pain Medication
Nucynta, the brand name of Tapentadol, is a novel centrally-acting opioid analgesic with a dual mechanism of action. It has an improved side effect profile than other opioids and nonsteroidal anti-inflammatory drugs.
Tapentadol hydrochloride was first synthesized in the USA and marketed by Ortho-McNeil-Janssen Pharmaceuticals.
Oxycodone is a semi-synthetic opioid pain medication found in several products combined with other drugs, such as Oxycocet and Percocet. It was synthesized in 1917 and is increasingly used to treat acute and chronic non-malignant pain.
Similarities Between Oxycodone & Nucynta
There are three notable similarities between Nucynta and Oxycodone, including drug class, FDA approval, and Drug schedule, that should be considered while choosing the right therapeutic option.
Drug Class
Both Oxycodone and Nucynta are opioid pain medications.
Prescription opioids are powerful analgesics that relax the body to provide effective relief from pain.
FDA Approval
The clinical use of Oxycodone was approved by the U.S. Food and Drug Administration (FDA) in the year 1996.
The use of Nucynta was approved in the United States on 24 December 2008.
Classification And Labeling (Drug Schedule)-
Both Oxycodone and Tapentadol are Schedule II prescription drugs under the Controlled Substances Act (CSA) by the Drug Enforcement Administration (DEA).
Schedule II drugs are narcotics or opioid medications with a high abuse risk causing severe psychological or physical dependence. But they are considered safe for medical use in the United States.
Nucynta Vs Oxycodone- Key Differences
When selecting the right opioid analgesic, knowing their distinct differences is crucial. The key distinct factors that we consider are generic and brand names, their manufacturers, structural differences, pregnancy categories, user reviews, and cost differences.
Generic And Brand Names-
Tapentadol Hydrochloride is available under the brand names Nucynta, Aspadol, and Palexia. No lower-cost generic Tapentadol is available in the market to date.
Oxycodone Chloride is available under the trade names OxyContin and Endone. It is also available as a generic tablet.
Manufacturer-
The brand drugs are manufactured and marketed by their pharmaceutical company. Thus, Nucynta is manufactured by Janssen Pharmaceuticals, Inc., whereas 1995-established pharmaceutical giant Signature Pharmaceuticals Ltd manufactures Aspadol.
Oxycodone, on the other hand, was manufactured by Purdue Pharma, Connecticut, U.S., which is currently restructuring as Knoa Pharma due to bankruptcy and legal issues.
Law Suits of Prude Pharma-
If you are unaware of the current legal battle of Prude Pharma, here are its key highlights-
The lawsuits stemmed from an opioid epidemic due to over 500,000 U.S. overdose deaths over two decades from OxyContin.

Due to its high risk of abuse and associated health risk, the production of Oxycontin was discontinued; however, other prescription drug containing Oxycodone remains.

According to the New York Times, research shows that Prude Pharma focused its marketing on states with lower prescription regulations [1].
Structural Differences Between Nycunta And Oxycodone
Tapentadol (3-((1R,2R)-3-(dimethylamino)-1-ethyl-2-methylpropyl) phenol hydrochloride) has a core of phenol with aromatic rings with six carbon atoms bonded to a hydroxyl (-OH) group.
Oxycodone, on the other hand, is 4, 5α-epoxy-14-hydroxy-3-methoxy-17-methylmorphinan-6-one hydrochloride that has an epoxy group (arrangement of oxygen atoms) at the 4th and 5th positions of the molecule's structure.
The Hydroxyl group (-OH) is attached to the 14th Carbon atom, whereas the methoxy group (-OCH3) is located at the third position of the molecule.
A methyl group (-CH3) is on the 17th carbon atom, with morphinan being the core structure.
| Characteristics | Tapentadol | Oxycodone |
| --- | --- | --- |
| Structure | | |
| Molecular Formula | C14H23NO.HCl. | C18H21NO4 |
| Molecular Weight | 221.339 g/mol. | 315.364 g/mol. |
Pregnancy Safety
Oxycodone is classified as a category B pregnancy medication, whereas Tapentadol is categorized as category C.
Category B medications do not demonstrate a risk to the fetus in animal studies, with no adequate and well-controlled studies in pregnant women. On the other hand, Category C drugs are medications with notable adverse effects on the fetus during animal studies with no reported and well-controlled studies in humans.
Ratings And Reviews
Tapentadol has an average user rating of 6.2 out of 10 from a total of 426 reviews, and Oxycodone has a rating of 6.8 out of 10 from 1,114 reviews on the website Drugs [2,3].
Insurance Coverage & Cost Comparison
The cost of Nucynta and Oxycodone is covered by most insurance companies as their medical use is approved by the FDA.
Healthnaturo retails Aspadol 100 mg tablets at $2.7 per pill. In comparison, the cost of 5 mg oral tablets of Oxycodone is $58 for 100 capsules [4]. However, its cost may vary based on the pharmacy and the pill package.
Oxycodone Vs Nucynta- A Comparison of Their Uses
A comprehensive analysis of the medical application of Oxycodone and Tapentadol is listed below to help you gain a better picture of their effects.
Clinical Use Of Oxycodone Tablets
Oxycodone is a strong opioid that is prescribed for managing somantic and neuropathic pain, both of malignant and non-malignant origin, as stated by Prof Julia Riley in a review article published in 2007.
Prof Julia Riley, the editor of the European Journal of Palliative Care, in the same review article, further suggests that Oxycodone is a suitable alternative to morphine. This was further confirmed by a study entitled "Different effects of morphine and oxycodone in experimentally evoked hyperalgesia" from 2010 by Anne Estrup Olesen. Et al.
The study shows that Oxycodone is more potent than morphine in lowering skin, muscle, and visceral pain in patients with chronic pancreatitis, a condition that is characterized by hyperalgesia, inflammation, and pain.
Changes in muscle pain tolerance threshold (PTT) by Oxycodone, Placebo, and Morphine are illustrated below, which shows that Oxycodone has a greater analgesic effect than both Morphine and Placebo.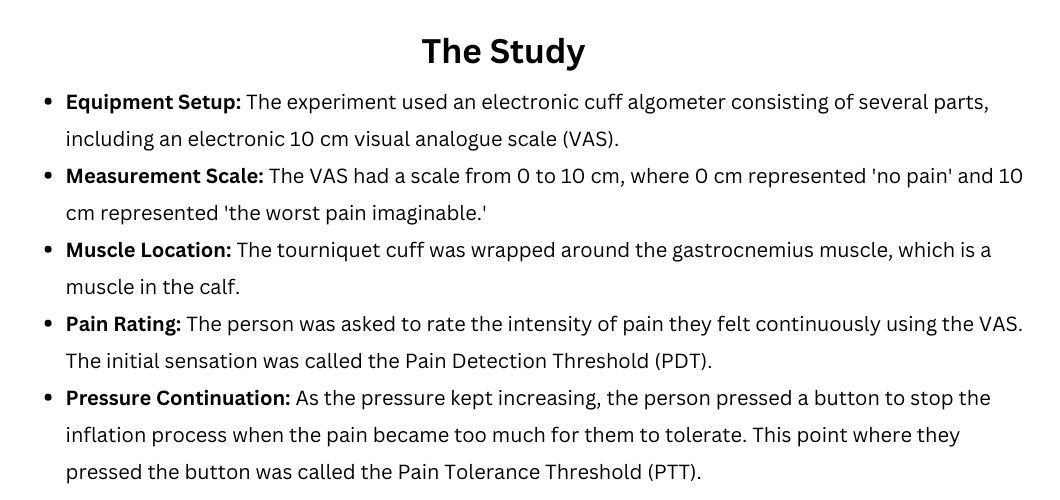 Oxycodone is also proven to be very effective and well tolerated for treating pain associated with different surgical procedures, says Prof Hannu Kokki in a 2012 study entitled "Oxycodone for the treatment of postoperative pain." It is also a therapeutic option for treating rheumatic disease pain and refractory bone pain.
Oxycodone is further recommended as an alternative treatment option for hydromorphone and morphine for cancer-related pain by King SJ et al. in a study entitled "A systematic review of oxycodone in the management of cancer pain."
Medical Use Of Tapentadol Or Nucynta Tablets
Tapentadol was initially developed as a pain medication for acute surgical and nonsurgical pain. Still, it is currently approved for treating moderate to severe acute pain in an Immediate Release (IR) form and moderate to severe chronic pain in an Extended Release (ER) form in patients over the age of 18 years.
- Nucynta For Chronic Diabetic Peripheral Neuropathy (DPN)
The use of Nucynta was found to be effective and well tolerated in managing severe chronic diabetic neuropathic pain in a Phase III placebo-controlled randomized withdrawal study by by Sherwyn Schwartz et al. in 2011. DPN is a pain associated with nerve damage that can occur in diabetic patients.
Another clinical trial sponsored by Johnson & Johnson Pharmaceutical Research & Development, in collaboration with Grünenthal GmbH, successfully showed Nucynta 100 mg to 250 mg to be a well-tolerated, effective, and safe treatment option for chronic DPN patients.
This study further led to the additional FDA approval of Tapentadol for treating neuropathic pain in April 2012 [7].
- Tapentadol In Cancer Pain Management
An open-label study by Sebastiano Mercadante et al. in 2012 to evaluate the efficacy and tolerability of Tapentadol in managing cancer pain suggests that Tapentadol 100 mg per day is well tolerated and effective in managing cancer pain. These findings were corroborated and confirmed by Sebastiano Mercadante in a 2017 study and Miho Takemura et al. in 2021.
In the study by Miho Takemura et al., cancer patients were administered Tapentadol, oxycodone, hydromorphone, fentanyl, and Methadone. The findings suggest that the discontinuation rate of Tapentadol was the lowest. Of all pain medications administered, Tapentadol is one of the most efficacious for cancer patients with neuropathic pain, as shown below.

- The Use Of Nucynta For Treating Fibromyalgia
Tapentadol significantly decreases chronic pain in patients with fibromyalgia, according to a study by Tine van de Donk et al. in 2019. The study indicates that Tapentadol reduces pain intensity more than Placebo. It also lowers pain due to the reduction of temporal summation (TS, a measure of pain facilitation) response of the lower back.
- Nucynta Application In Patients Intolerant Of Traditional Opioids
The unique pharmacodynamics of Tapentadol or Nucynta makes it potent and effective for patients who fail to respond to other opioid pain medications or are suffering from treatment-emergent adverse events (TEAEs).
TEAEs of the opioid medications that are used to treat body pain at the workplace and neuropathic pain greatly contribute to the rising cost of health care in the United States. Tapentadol (Nucynta) is shown to be superior and more effective than Placebo and Oxycodone in improving pain associated with osteoarthritic pain at work.
Tapentadol Vs Oxycodone For Post-Operative Pain
Tapentadol 100 mg twice a day is proven more effective in managing early post-operative pain. It displayed an excellent tolerability profile and better pain relief while resting and moving over Oxycodone, according to a study by Tiziana D'Amato et al.
Nucynta Vs Oxycodone In The Treatment Of Acute Back Pain
A long-term tolerability and safety profile of Nycynta and Oxycodone for chronic lower back pain and chronic knee or hip osteoarthritis was studied in an open-label Phase III clinical trial by James E. Wild et al. in 2010. The trial concludes that Nucynta is associated with developing fewer gastrointestinal side effects than Oxycodone. Further, Nucynta was found to provide sustainable relief of moderate to severe low back pain and hip or knee osteoarthritis for up to 1 year (12 months) [6].
Another study by Joseph V. Pergolizzi Jr. et al. in 2018 showed that Tapentadol when compared to Oxycodone, reduced back pain by an additional 0.24 points on a scale of 0 to 10 and was associated with a 50% lower risk of discontinuation of treatment due to adverse effects.
So, based on the scientific findings, we can say that Tapentadol is associated with a great reduction in pain intensity and also has a better safety profile and tolerability than Oxycodone.
A Comparison Of Tapentadol And Oxycodone Benefits
The comparison of the benefits helps identify the unique and distinct advantages of these prominent analgesics, further highlighting their efficacy and potency.
Benefits of Tapentadol
Nucynta is considered a next-generation opioid pain medication by Dewan Roshan Singh et al. in a 2013 study.

Its analgesic efficacy is similar to that provided by morphine, with an improved side effect profile.

It is the first FDA-approved analgesic with mu-opioid receptor (MOR) agonist and noradrenaline reuptake inhibition (NRI) action, based on a 2013 study by Dewan Roshan Singh et al.

Tapentadol or Nucynta has a better Gastrointestinal (GI) tolerability than oxycodone, says Nalini Vadivelu in a 2022 scientific review [5].
Benefits of Oxycodone
Oxycodone has a rapid onset of action due to its higher permeability across the blood-brain barrier, suggests a 2013 study by Klaus T. Olkkola et al.

Oxycodone is a safer pain medication than morphine.
Nucynta Vs Oxycodone Strength
Tapentadol is retailed under the brand name Nucynta, and Aspadol is available as 50, 75, and 100 mg oral tablets.
The extended-release Nucynta (ER) is retailed in 50 mg, 100 mg, 150 mg, 200 mg, and 250 mg strengths.
Oxycodone is widely available as capsules, tablets, and oral solutions.
The immediate-release tablets of Oxycodone are available in 5 mg, 10 mg, 15 mg, 20 mg, and 30 mg, while only 5mg capsules are retailed.
The oral solution is available in 5 mg / 5 ml strength.
A Guide On Nucynta Dosage Compared To Oxycodone
The intake of Tapentadol and Oxycodone doses is important in maintaining its efficacy and lowering the risk of side effects. The dosage guide for both opioid pain medications is mentioned below.
Nucynta Or Aspadol Dosage Guidelines
The Nucynta 100 mg dosage is the standard dose prescribed by physicians for treating moderate to chronic body pain.
- Initial Nucynta Dosage In Adults
Even though the standard dose of Nucynta is 100 mg, the initial dose begins from 50 mg. The dose should be taken every 4 to 6 hours.
On the first day, if adequate pain relief is not achieved from the first dose, a second dose can be taken after 1 hour of taking the initial dosage.
- Conversion from Nucynta Tablets to Nucynta ER
Patients can be converted from Nucynta IR tablets to Nucynta ER tablets by using the equivalent total daily dose of the IR tablets and dividing it into two equal doses of Nucynta ER tablets by approximately 12 hours of dosage gap.
For instance, if a patient is receiving Nucynta or Aspadol 100mg tablets four times a day (400mg/day) will be converted to 200 mg of Nucynta ER twice a day.
It is critical to note that conversion from Nucynta IR to ER tablets may increase the risk of experiencing respiratory depression and excessive sedation.
- Nucynta Or Aspadol Dosage Modifications In Adult Patients With Hepatic Impairment
The safety and efficacy of Nucynta or Aspadol tablets have not been well established in patients with severe hepatic impairment; thus, its use in this population is not recommended.

Patients with moderate hepatic impairment with Child-Pugh Score (used to assess the prognosis of liver disorder) between 7 to 9, which indicates Class B disorder with significant liver functional compromise, should start with 50 mg of Nucynta dosage once every 8 hours. Such patients should not exceed more than three dosages in 24 hours.

People with mild hepatic impairment (Child-Pugh Score 5 to 6) require no dosage adjustments.

Such patients should be closely monitored for central nervous system and respiratory depression [8].
Oxycodone Dosage
| Formulations | For moderate to severe pain | For severe pain |
| --- | --- | --- |
| Extended-Release Capsules | Not recommended. | 9mg every 12 hours |
| Immediate Release Capsules | Oxycodone 5 to 15 mg every 4 to 6 hours as needed. | |
| Extended-Release Tablets | One Oxycodone CR tablet every 12 hours. | |
| Immediate-Release Tablets | 5 to 15 mg of Oxycodone tablets every 4 to 6 hours. | |
| Liquid Concentrate Or Solution | 10 to 30 milligrams (mg) of Oxycodone every 4 hours. | |
Oxycodone And Nucynta Administration
The extended-release tablets of Nucynta and Oxycodone should not be taken with other around-the-clock opioid medication.

Do not chew or crush these tablets to avoid immediate and quick exposure to the active compounds that may result in a potentially fatal overdose.

These oral capsules and tablets should be swallowed with water.

Snoring Nucynta or oxycodone by crushing them into a fine powder and inhaling it through the nose is not advisable and may result in nosebleeds, runny nose, and damage to the nasal cavity. It also increases the risk of experiencing hypoxia, disorientation, slowed breathing, and overdose.

The Oxycodone oral solution should be measured correctly before administering. It is advised to use the dosing syringe provided with the medication. Do not use a kitchen spoon to measure the oral solution.

Abrupt discontinuation of Nucynta and Oxycodone treatment is not advisable as it increases the risk of experiencing withdrawal symptoms. The dosage of these opioid medications should be gradually lowered following a doctor's instruction.
Author's Note- Never share your opioid medicine (both Tapentadol and Oxycodone) with others, especially someone with a history of drug abuse, without consulting a doctor.
Oxycodone Vs Tapentadol- A Comparison Of Their Effectiveness
The effectiveness of both Oxycodone and Tapentadol can be drawn based on their onset of action, half-life, time needed to reach peak concentration, and duration of action.
Features

Oxycodone

Tapentadol

Onset of action

Oxycodone IR- 30 minutes

Oxycodone CR- 1 hour.

30 minutes for both Immediate and Extensive Release tablets.

Half-life

2 to 3 hours.

4 hours.

Serum concentrations peak

One to two hours.

1.25 hours.

Duration of action

Oxycodone IR- 3 to 6 hours

Oxycodone CR- 10 to 12 hours.

Tapentadol IR- 5 to 6 hours

Tapentadol ER- 12 hours.
The above comparison of the Tapentadol and Oxycodone dosage indicates that Nucyta has a faster onset of action and longer duration of action.
Tapentadol Vs Oxycodone- Side Effects And Safety Concerns
Improper dosing, administration, allergic reaction to the compounds in the medication, or having a history of any health disorder may lead to side effects. Ten common side effects of both Oxycodone and Tapentadol are listed below. It is, however, essential to note that this is not a complete list of all their possible health risks. If you experience any health concerns after taking either of the two opioid medications, it is recommended to consult a doctor immediately.
| Sign And Symptoms | Tapentadol Frequency | Oxycodone Frequency | Indication |
| --- | --- | --- | --- |
| Vomiting | 18% | 12% | Do not require immediate medical help |
| Nausea | 30% | 23% | Do not require immediate medical help |
| Headache | Not common | 7% | Do not require immediate medical help |
| Dry mouth | 4% | 6% | Do not require immediate medical help |
| Excessive sweating | Not common | 5% | Do not require immediate medical help |
| Constipation | 8% | 23% | Do not require immediate medical help |
| Dizziness | 24% | 13% | In severe cases consult a doctor |
| Weakness | Not common | 6% | In severe cases consult a doctor |
| Sleep issues | 2% | Not common | Do not require immediate medical help |
| Itching | 5% | Not common | Do not require immediate medical help |
Scientific Data- A Comparative Study Of Tapentadol And Oxycodone For Respiratory Depression In Users
R. van der Schrier from Leiden University Medical Center, Netherlands, highlights the clinical need for a potent opioid medication with little to respiratory depression, a condition where the lung is unable to exchange carbon dioxide and oxygen efficiently.
His study involving fifteen healthy volunteers receiving Tapentadol 100 mg and 150 mg and Oxycodone 20 mg suggested that 20 mg of Oxycodone had a significantly larger respiratory depressant effect than Tapentadol 100 mg (mean difference −5.0 L min−1) as graphically represented below.

The following possible scientific reasons for the differences in the respiratory effects of Tapentadol and Oxycodone, as suggested by R. van der Schrier, are listed below-
It may be due to their distinct mechanisms of action.

The lower affinity of Tapentadol for MOR (mu-opioid-receptor) is responsible for its restricted side effect profile.

Tapentadol is a selective noradrenaline reuptake inhibitor responsible for its potential pain relief ability and counteracts some of the MOR-induced respiratory depression.
Overdose Signs and Symptoms
The maximum Aspadol or Nucynta dosage for the first day of treatment is 700 mg, whereas for the subsequent days, it is 600 mg/day.
Tapentadol, being a central nervous system depressant, can slow down a person's breathing and heart rate, thus resulting in sweating, excessive drowsiness, blurry vision, confusion, muscle weakness, and clammy skin if overdosed.
Six other notable Nucynta overdose symptoms that physicians warn about include-
Muscle limps.

Low blood pressure.

Cardiac arrest.

Snoring due to shallow breathing.

Extremely slow heart rate, or Bradycardia.

Coma.
The maximum daily dosage of Oxycodone CR capsules is 288mg, whereas the maximum dose of Oxycodone IR tablets is not yet established.
Signs of Oxycodone overdosage that may develop in the body are listed below.
Gastrointestinal Issues- Nausea, Constipation, Vomiting.

Heart and Blood Vessels- Weak pulse and Low blood pressure.

Skin Disorders- Overdosing on Oxycodone can result in bluish-colored lips and fingernails.

Respiratory Issues- It can cause difficulty breathing and shallow breathing.
Abuse Potency- Nucynta High Compared To Oxycontin
Among the top 11 states in the USA with the maximum number of overdose deaths, Oxycodone was one of the most-used opioid drugs in 2020, as reported by the Office of the Attorney General, Georgia.
An Evaluation of Tapentadol Abuse by Emily C. McNaughton et al. in 2015, taking several internet discussions under consideration, suggests that recreational abusers are less interested in abusing Tapentadol than other prescription analgesics.
The noradrenaline reuptake inhibition of Tapentadol lowers its abuse potency, say Sunmee Wee et al. in 2004. Thus, the risk of Nucynta High is comparatively lower than that of Oxycodone.
Comparison Of The Risks Of Abuse Between Tapentadol And Oxycodone- Results From A Cohort Study
The lower risk of abuse of Tapentadol is also scientifically supported by M. Soledad Cepeda et al. in 2013 in a study comparing the risk of Tapentadol and Oxycodone abuse and dependence. The study suggests that the lower abuse risk of Tpanetadol is due to its relatively lower affinity for the mu-opioid receptor. It further highlights that the risk of tapentadol abuse was 65% less than that of oxycodone.
Tapentadol And Oxycodone- Drug Interaction
Both Tapentadol (Nucynta) and Oxycodone pain medications are metabolized by CYP enzymes, making them more susceptible to drug interactions.
Tapentadol can interact with 374 medications, whereas Oxycodone can interact with 573 known medications and chemical compounds.
| Factors | Tapentadol | Oxycodone |
| --- | --- | --- |
| Disease Interaction | 14 Disease Interactions | 16 interaction. |
| Major or Severe Interaction | 184 severe interactions | 208 Major interaction. |
| Moderate Interaction | 189 Moderate interaction. | 364 Moderate Interaction. |
| Minor Drug Interaction | 1 minor interaction. | 1 minor interaction. |
Of the 374 known drug interactions, 13 (thirteen) notable and common medications that should not be taken with Tapentadol are Alprazolam, Baclofen, Cyclobenzaprine, Carisoprodol, Fentanyl, Gabapentin, Hydrocodone, Lorazepam, Methocarbamol, Morphine, Methadone, Oxycodone, and Pregabalin.
Whereas Atazanavir, Butalbital, Baclofen, Clonazepam, Carisoprodol, Dantrolene, Erythromycin, Hydromorphone, Itraconazole, Ketoconazole, Ketamine, Methocarbamol, Rifampin, Ritonavir, Tramadol, Zolpidem, and Zaleplon are the 17 (seventeen) common medications that should not be co-adminstered with Oxycodone.
Can You Take Nucynta With Oxycodone?
The intake of Oxycodone with Tapenatdol is not advisable as it results in a major or severe drug interaction.
Taking them together causes Central nervous system depression that causes side effects including coma, profound sedation, and respiratory distress.
Nucynta Vs Oxycodone- Our Final Thoughts
Nucynta (Tapentadol) is hands down the better choice of opioid pain medication over Oxycodone due to its high potency and efficacy, safety profile, and lower risk of abuse and side effects. However, if pricing is a major factor of differentiation for you, only in that case, we suggest Oxycodone tablets.
We have elaborated on our reasoning for choosing Tapentadol over Oxycodone one last time in the table below.
Tapentadol vs Oxycodone pros and Cons in a glimpse-
Factors

Tapentadol

Oxycodone

Pros

Fast onset of action

Nucynta ER has 12 hours of action, whereas IR tablets work for 5 to 6 hours

Advisable for both acute and chronic pain

It has a lower risk of abuse.

Tapentadol has lesser chances of drug interaction compared to Oxycodone.

Chances of causing Respiratory depression are low.

The manufacturer of Nucynta or Aspadol is more reputable, with no legal trouble with the production of the medication.

Oxycodone CR acts for 10 to 12 hours.

Generic Oxycodone tablets act for 3 to 6 hours.

Can be taken for acute and chronic Pain.

More affordable.

Cons

Long-term use of Nycunta or Aspadol is not advisable.

Nucynta's price is comparatively higher.

Its use can impair and make it unsafe for people to drive and use heavy machinery.

It is not effective for treating all kinds of pains.

The long-term use of Oxycodone can cause dependency.

It has a lower safety profile with a higher risk of abuse.

One should not drive and use machines after the intake of the analgesic.

The chances of causing respiratory depression are high.

The manufacturer of Oxycodone is facing a lawsuit against the wide occurrence of overdose deaths associated with Oxycotin (The brand name of Oxycodone).
Author's Note- The conclusion drawn in this comparative study of Tapentadol vs Oxycodone is based on our understanding and findings. It may differ from the diagnosis made by your physician after evaluating your health condition and previous medical history.
Thus, we advise all readers to consult a doctor before taking any medication or supplement mentioned here.